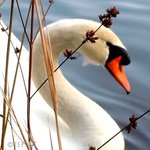 Beautiful Nature Prints
Beautiful Nature Prints is an original photographic portfolio and product gallery by Artist/Photographer Tony E. Peterson. Scenes of Nature's wonderful art, captured by the lense and illustrated in drawings, paintings, and digital art. All art and photography was created and Copyrighted by Tony E. Peterson, and may not be reproduced without permission. Beautiful Nature Prints joined Society6 on July 27, 2013
More
Beautiful Nature Prints is an original photographic portfolio and product gallery by Artist/Photographer Tony E. Peterson.
Scenes of Nature's wonderful art, captured by the lense and illustrated in drawings, paintings, and digital art.
All art and photography was created and Copyrighted by Tony E. Peterson, and may not be reproduced without permission.
Beautiful Nature Prints joined Society6 on July 27, 2013.