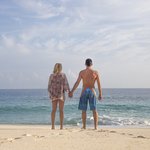 BeFreeandTravel
We are a married couple that did not sell everything to see the world. We have full time jobs, responsibilities and limited vacation days. We still want to see the world, one country at a time and share our adventures, tips and more. We want to share our stories, images and hopefully the information might help someone on their trip or will become the foundation for inspiration. BeFreeandTravel joined Society6 on August 9, 2016
More
We are a married couple that did not sell everything to see the world. We have full time jobs, responsibilities and limited vacation days. We still want to see the world, one country at a time and share our adventures, tips and more.
We want to share our stories, images and hopefully the information might help someone on their trip or will become the foundation for inspiration.
BeFreeandTravel joined Society6 on August 9, 2016.