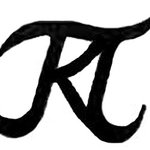 Bekablo Creations
With over 33 years of experience in art, Bekablo Creations seeks to express your finest desires and hopes through artistic endeavors. We create through acrylic and watercolor paint, calligraphy, photography, sculpture and hand-painted textiles. We strive to excel and improve and accomplish the impossible in a timely and innovative manner. Please contact us with your requests for customized paintings. We can create beautiful original artworks from low-resolution photographs and combining photographic images. Other websites: http://bekablocreations.wix.com/artwork http://ridesfire.deviantart.com/ https://www.facebook.com/bekablo https://www.pinterest.com/bekablo/ https://www.etsy.com/people/bekablocreations http://www.artpal.com/bekablocreations Bekalyn Craig Bio I usually say I'm from heaven. I grew up in Illinois, Utah and California. After serving a mission for the Church of Jesus Christ of Latter-Day Saints in Montreal, Canada (French speaking), I graduated from Brigham Young University. My mother taught me to paint watercolors at our kitchen table when I was a little girl. I've been painting for over 33 years and have an Associate Degree in Fine Art from Citrus College, Glendora, California. I have three wonderful children. My husband suffers from depression and manages to provide for our family in spite of many challenges. I opened this store to help make ends meet and support our growing family. Please contact me if you would like a personalized commission completed to your specifications! I am currently painting all the LDS Temples around the world. If you have candid photos you have taken of any of the temples, I am offering discounts to anyone in exchange for photos to use as reference for my paintings. Bekablo Creations joined Society6 on January 20, 2017
More
With over 33 years of experience in art, Bekablo Creations seeks to express your finest desires and hopes through artistic endeavors. We create through acrylic and watercolor paint, calligraphy, photography, sculpture and hand-painted textiles. We strive to excel and improve and accomplish the impossible in a timely and innovative manner.
Please contact us with your requests for customized paintings. We can create beautiful original artworks from low-resolution photographs and combining photographic images.
Other websites: http://bekablocreations.wix.com/artwork http://ridesfire.deviantart.com/ https://www.facebook.com/bekablo https://www.pinterest.com/bekablo/ https://www.etsy.com/people/bekablocreations http://www.artpal.com/bekablocreations
Bekalyn Craig Bio
I usually say I'm from heaven. I grew up in Illinois, Utah and California. After serving a mission for the Church of Jesus Christ of Latter-Day Saints in Montreal, Canada (French speaking), I graduated from Brigham Young University. My mother taught me to paint watercolors at our kitchen table when I was a little girl. I've been painting for over 33 years and have an Associate Degree in Fine Art from Citrus College, Glendora, California. I have three wonderful children. My husband suffers from depression and manages to provide for our family in spite of many challenges. I opened this store to help make ends meet and support our growing family. Please contact me if you would like a personalized commission completed to your specifications!
I am currently painting all the LDS Temples around the world. If you have candid photos you have taken of any of the temples, I am offering discounts to anyone in exchange for photos to use as reference for my paintings.
Bekablo Creations joined Society6 on January 20, 2017.