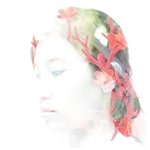 Belltzu
My goal is to inspire happiness and goodness in others, as I believe we all have that capacity. We humans may not be perfect, but our imperfections make us perfectly wonderful. I want to help people feel okay on not-so-okay days, and great about themselves. This is for others, as well as for myself. Positivity and empowerment are my themes. For my art, I use a mix of photographs I've taken, drawings or doodles I drew, some quotes and phrases I tell myself to create happy thoughts or cheer myself up, some brush lettering or my own handwriting, and some watercolor paintings. I hope you enjoy my art. ;) Belltzu joined Society6 on April 16, 2015
More
My goal is to inspire happiness and goodness in others, as I believe we all have that capacity. We humans may not be perfect, but our imperfections make us perfectly wonderful. I want to help people feel okay on not-so-okay days, and great about themselves. This is for others, as well as for myself. Positivity and empowerment are my themes.
For my art, I use a mix of photographs I've taken, drawings or doodles I drew, some quotes and phrases I tell myself to create happy thoughts or cheer myself up, some brush lettering or my own handwriting, and some watercolor paintings. I hope you enjoy my art. ;)
Belltzu joined Society6 on April 16, 2015.