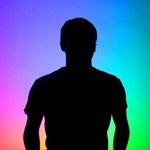 Ben Deter
Ben Deter has been exploring and practicing the parallels between art, design, and technology at Faust since 2009. He is able to synthesize complex information quickly, experiment without limits and then apply his understanding and findings in unique and meaningful ways resulting in soulfully articulated design solutions for web, print and branding projects. At Faust, Ben designed a collaborative in-room dining menu for the Four Seasons Hotel Chicago with local architects that features work around the city that guests would not find in traditional guidebooks. Ben has also designed apparel for SoundsuitShop with artist Nick Cave that has been sold in museums across the country. Outside the office Ben continues to explore art and design through an experimental and collaborative process. In 2010 he began creating a playlist of visual works titled Truluv after having embarked on a month long road trip across the country. Each piece in the playlist is a gut response to a particular feeling evoked by a song at that moment in time. Ben also participated in Moving Design's Call to Action on Bicycle Safety creating work to engage and inform the public about the issues of cycling in Chicago. Ben is a graduate of Northern Illinois University with a Bachelor of Fine Arts in Visual Communication. While there, Ben studied abroad in Poland at the Academy of Fine Arts in Katowice. Ben Deter joined Society6 on November 4, 2012
More
Ben Deter has been exploring and practicing the parallels between art, design, and technology at Faust since 2009. He is able to synthesize complex information quickly, experiment without limits and then apply his understanding and findings in unique and meaningful ways resulting in soulfully articulated design solutions for web, print and branding projects.
At Faust, Ben designed a collaborative in-room dining menu for the Four Seasons Hotel Chicago with local architects that features work around the city that guests would not find in traditional guidebooks. Ben has also designed apparel for SoundsuitShop with artist Nick Cave that has been sold in museums across the country.
Outside the office Ben continues to explore art and design through an experimental and collaborative process. In 2010 he began creating a playlist of visual works titled Truluv after having embarked on a month long road trip across the country. Each piece in the playlist is a gut response to a particular feeling evoked by a song at that moment in time. Ben also participated in Moving Design's Call to Action on Bicycle Safety creating work to engage and inform the public about the issues of cycling in Chicago.
Ben is a graduate of Northern Illinois University with a Bachelor of Fine Arts in Visual Communication. While there, Ben studied abroad in Poland at the Academy of Fine Arts in Katowice.
Ben Deter joined Society6 on November 4, 2012.