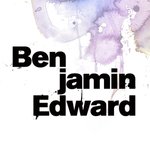 Benjamin Edward
Contrast is interesting; it draws attention to similarities and differences. Benjamin likes to mix elements to simultaneously complement and contrast the focal point. Constantly observing and dreaming, finding patterns and noticing differences is how he enjoys spending his time. Benjamin's love of traditional media, diploma in graphic design, and tactile abilities allow him to see a project from start to finish. His signature style is a freeform watercolour technique. Benjamin's work has been published internationally, featured in television commercials, commissioned by a luxury hotel chain and high-end fashion retailers. Benjamin enjoys working creatively with others from concept to a final product that everyone loves. Benjamin Edward joined Society6 on October 10, 2015
More
Contrast is interesting; it draws attention to similarities and differences. Benjamin likes to mix elements to simultaneously complement and contrast the focal point. Constantly observing and dreaming, finding patterns and noticing differences is how he enjoys spending his time. Benjamin's love of traditional media, diploma in graphic design, and tactile abilities allow him to see a project from start to finish. His signature style is a freeform watercolour technique.
Benjamin's work has been published internationally, featured in television commercials, commissioned by a luxury hotel chain and high-end fashion retailers. Benjamin enjoys working creatively with others from concept to a final product that everyone loves.
Benjamin Edward joined Society6 on October 10, 2015.