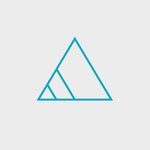 Benni Joh
I'm a filmmaker / photographer in Iceland. My interest in photography grew mostly out of my love of films, as it made sense to see the world through a lens, and frame it nicely :) Born in the 80's, grew up on Reagan-era war heroes (Rambo, Commando), which funnily enough made me into the pacifist I am today. Iceland is a beautiful, magical place. I'm lucky that I get a chance to capture some of it with my camera. - BenniJoh Benni Joh joined Society6 on July 1, 2015
More
I'm a filmmaker / photographer in Iceland. My interest in photography grew mostly out of my love of films, as it made sense to see the world through a lens, and frame it nicely :)
Born in the 80's, grew up on Reagan-era war heroes (Rambo, Commando), which funnily enough made me into the pacifist I am today.
Iceland is a beautiful, magical place. I'm lucky that I get a chance to capture some of it with my camera.
Benni Joh joined Society6 on July 1, 2015.
Benni Joh's Store
252 results
Filter