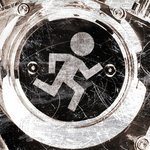 Bercley Fernando
I'm a Freelance Graphic/ Illustration Artist. I specialise in Conceptual art, Corporate Imagery, Technical/ Creative Illustration, Apparel Design, Creative Campaign Design and Video Production If you have a project you want to talk about or ger a quote for. Please E-mail PIX3LG33K@Gmail.com or Call 0447778978899, BercleyLloyd on Skype. A forum for minds alike and lovers of the form. Find me : http://splashimage.wordpress.com/ https://twitter.com/#!/SplashImage http://bercley.blogspot.com/ http://bercley.deviantart.com/ http://www.flickr.com/photos/bercley/ http://www.youtube.com/user/berklain?feature=mhee https://vimeo.com/user11600560/videos Bercley Fernando joined Society6 on May 26, 2012
More
I'm a Freelance Graphic/ Illustration Artist. I specialise in Conceptual art, Corporate Imagery, Technical/ Creative Illustration, Apparel Design, Creative Campaign Design and Video Production
If you have a project you want to talk about or ger a quote for. Please E-mail PIX3LG33K@Gmail.com or Call 0447778978899, BercleyLloyd on Skype.
A forum for minds alike and lovers of the form. Find me : http://splashimage.wordpress.com/ https://twitter.com/#!/SplashImage http://bercley.blogspot.com/ http://bercley.deviantart.com/ http://www.flickr.com/photos/bercley/ http://www.youtube.com/user/berklain?feature=mhee https://vimeo.com/user11600560/videos
Bercley Fernando joined Society6 on May 26, 2012.