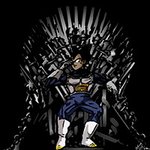 bernardtime
I'm a self promoted hobbyist artist. I spend my time mostly drawing. I suffer severe fatigue from a traumatic head injury that left me paralysed down my left side, but now I have learned to walk and talk again as if nothing is wrong with me. My drawing skills had to be relearned from the start again due to not being able to use my hands properly. Over the last few months I have been trying to learn to draw digital. The last couple of years I have made remarkable recovery to pass for being a normal person, but the extreme tiredness holds me back from doing most things. All my new work is digital and created on Photoshop CS6. These are the links to my other websites below. Devianart: http://bernardtime.deviantart.com Artstation: https://www.artstation.com/bernardtime Patreon: http://www.patreon.com/bernardtime?u=196531&alert=1 If you like my artwork please feel free to purchase and share with your friends. This website is the cheapest out of the ones I have listed above. Most of the cost pays for the manufacture of the product, I only take a 3-5% fee, so I can keep the price as low as possible. Thank you for you for any purchases. bernardtime joined Society6 on October 21, 2014
More
I'm a self promoted hobbyist artist. I spend my time mostly drawing. I suffer severe fatigue from a traumatic head injury that left me paralysed down my left side, but now I have learned to walk and talk again as if nothing is wrong with me. My drawing skills had to be relearned from the start again due to not being able to use my hands properly. Over the last few months I have been trying to learn to draw digital. The last couple of years I have made remarkable recovery to pass for being a normal person, but the extreme tiredness holds me back from doing most things.
All my new work is digital and created on Photoshop CS6.
These are the links to my other websites below. Devianart: http://bernardtime.deviantart.com
Artstation: https://www.artstation.com/bernardtime
Patreon:
http://www.patreon.com/bernardtime?u=196531&alert=1
If you like my artwork please feel free to purchase and share with your friends.
This website is the cheapest out of the ones I have listed above. Most of the cost pays for the manufacture of the product, I only take a 3-5% fee, so I can keep the price as low as possible.
Thank you for you for any purchases.
bernardtime joined Society6 on October 21, 2014.