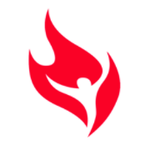 Better Off Damned
We're not just good without god... We're better! http://www.betteroffdamned.com Better Off Damned is a group motivated to lend our voices to the movement to eradicate religious irrationality and the intrinsic harm it causes. We espouse that not only can we be "good without god", but rather, our disbelief actually enables us to be better. Better Off Damned joined Society6 on September 28, 2012
More
We're not just good without god... We're better! http://www.betteroffdamned.com
Better Off Damned is a group motivated to lend our voices to the movement to eradicate religious irrationality and the intrinsic harm it causes.
We espouse that not only can we be "good without god", but rather, our disbelief actually enables us to be better.
Better Off Damned joined Society6 on September 28, 2012.
Better Off Damned's Store
63 results
Filter