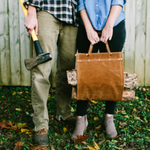 Between Every Two Pines
"Between Every Two Pines." A snippet of a well-known quote borrowed from naturalist John Muir has inspired many, including myself, to explore America's greatest treasures. As I check off my list of National Parks, I've discovered each have proven to be a doorway to a new world; a doorway in which I hope to share with you through my photos. Admittedly an amateur photographer, the National Parks are a subject hard to besmirch. So take in my experiences as I travel to our country's natural wonders, and hopefully they'll inspire you to get out - during which you may find yourself truly coming in. Between Every Two Pines joined Society6 on April 27, 2016
More
"Between Every Two Pines." A snippet of a well-known quote borrowed from naturalist John Muir has inspired many, including myself, to explore America's greatest treasures. As I check off my list of National Parks, I've discovered each have proven to be a doorway to a new world; a doorway in which I hope to share with you through my photos.
Admittedly an amateur photographer, the National Parks are a subject hard to besmirch. So take in my experiences as I travel to our country's natural wonders, and hopefully they'll inspire you to get out - during which you may find yourself truly coming in.
Between Every Two Pines joined Society6 on April 27, 2016.
Between Every Two Pines's Store
74 results
Filter