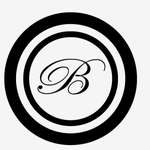 BIBA BIBA
Behind the BIBA BIBA brand name stands Czech Design-Maker Inka who is currently based in Prague. Inka was born and grew up in The Czech Republic which influenced her with its traditional authenticity of hand-crafted things and folklore art in general. She has studied various subjects at the London College of Communication, University of the Arts, London such as Window Display and Visual Merchandising, Retail Management, the Foundation Degree in Surface Design and finally the BA (HonS) Surface Design which involved the traditional forms of screenprinting by hands on textiles (5m length), wallpapers, ceramics and other various surfaces. Inka is known for her fascinations with patterns, doodles, colors and details and often incorporates organic flowers, swirls and fluid curls into each piece of her hand-originated, intricate and detailed patterns. Inka designs with a fresh blank page and is inspired by the spontaneous factor. BIBA BIBA joined Society6 on July 29, 2015
More
Behind the BIBA BIBA brand name stands Czech Design-Maker Inka who is currently based in Prague.
Inka was born and grew up in The Czech Republic which influenced her with its traditional authenticity of hand-crafted things and folklore art in general. She has studied various subjects at the London College of Communication, University of the Arts, London such as Window Display and Visual Merchandising, Retail Management, the Foundation Degree in Surface Design and finally the BA (HonS) Surface Design which involved the traditional forms of screenprinting by hands on textiles (5m length), wallpapers, ceramics and other various surfaces.
Inka is known for her fascinations with patterns, doodles, colors and details and often incorporates organic flowers, swirls and fluid curls into each piece of her hand-originated, intricate and detailed patterns. Inka designs with a fresh blank page and is inspired by the spontaneous factor.
BIBA BIBA joined Society6 on July 29, 2015.