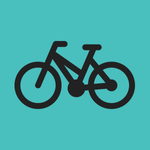 biCHICleta
I am a passionate urban cyclist and travel addicted artist who loves being more of a 100% heart on my shootings than technical. I love noticing little moves, scenes, smells, looks, touch, and all that surrounds an inspiring way of life on a bicycle. When I am not taking pictures or traveling I am sharing something that might inspire someone to have a wonderful life. Email me with any product pics, questions, requests or propositions. I'll be happy to correspond with you. Contact: renata@bichicleta.com.br • http://www.bichicleta.com.br • http://facebook.com/NaBichicletadaRe • https://instagram.com/bichicleta biCHICleta joined Society6 on September 29, 2015
More
I am a passionate urban cyclist and travel addicted artist who loves being more of a 100% heart on my shootings than technical. I love noticing little moves, scenes, smells, looks, touch, and all that surrounds an inspiring way of life on a bicycle. When I am not taking pictures or traveling I am sharing something that might inspire someone to have a wonderful life.
Email me with any product pics, questions, requests or propositions. I'll be happy to correspond with you.
Contact: renata@bichicleta.com.br
• http://www.bichicleta.com.br • http://facebook.com/NaBichicletadaRe • https://instagram.com/bichicleta
biCHICleta joined Society6 on September 29, 2015.