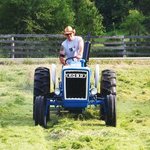 Biff Rendar
About Biff Rendar
I live on a small farm in Southwestern PA with my wife and several rescued animals. I'm currently a contributing writer to
www.dirtandseeds.com
. I am, was, or have been; a songwriter, a volunteer advocate for abused and neglected children, an animal rescuer, a salesman, and a political activist. I'm a humanist, I've been on stage with Van Halen, gave an introductory speech for our President, and have been told I make some pretty funny wisecracks. I also go good with beer. You can find me on Facebook, Twitter,
www.biffrendar.com
, and several other spots on the world wide web.
Peace!
Biff Rendar joined Society6 on October 10, 2011.