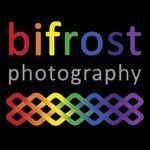 Bifrost Photography
Bifrost Photography is Libby Livermore, a photographer from the South-East of England. Libby wants to live in a world where people smile as much as possible and there is a never ending supply of delicious cheese. As a photographer, she has had her work showcased at the Natural History Museum in London and various shows curated by the Young Photographers' Alliance and been featured in numerous print publications (Strad magazine, 5×5 magazine, the Cool Guide to Camping, etc). She has a lot of work available for commercial purposes with Getty Images and other stock photography companies, as well as offering studio portraiture and private event photography. When she's not got a camera attached to her face, you can often find her near beer, beards or Fairport Convention. If you're interested in finding out more or booking her then please her website - www.bifrostphotography.com Bifrost Photography joined Society6 on February 16, 2014
More
Bifrost Photography is Libby Livermore, a photographer from the South-East of England.
Libby wants to live in a world where people smile as much as possible and there is a never ending supply of delicious cheese.
As a photographer, she has had her work showcased at the Natural History Museum in London and various shows curated by the Young Photographers' Alliance and been featured in numerous print publications (Strad magazine, 5×5 magazine, the Cool Guide to Camping, etc). She has a lot of work available for commercial purposes with Getty Images and other stock photography companies, as well as offering studio portraiture and private event photography.
When she's not got a camera attached to her face, you can often find her near beer, beards or Fairport Convention. If you're interested in finding out more or booking her then please her website - www.bifrostphotography.com
Bifrost Photography joined Society6 on February 16, 2014.