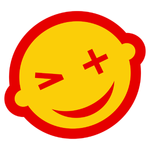 Biglime
Biglime (Big Lime) features video gaming, gaming culture and retro classic influenced designs. Here you'll find my artwork on tees that take the essence from your favourite game or game character, squeezes a dash of humour over it and slices it on to a fresh Biglime Tee. BLT – Less Bacon, All Gaming Tees. Tweet me your feedback or pics of my tee's to Twitter – @biglime Biglime joined Society6 on August 7, 2014
More
Biglime (Big Lime) features video gaming, gaming culture and retro classic influenced designs. Here you'll find my artwork on tees that take the essence from your favourite game or game character, squeezes a dash of humour over it and slices it on to a fresh Biglime Tee.
BLT – Less Bacon, All Gaming Tees.
Tweet me your feedback or pics of my tee's to Twitter – @biglime
Biglime joined Society6 on August 7, 2014.
Biglime's Store
33 results
Filter