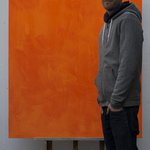 bildlust
My name is Michael from Hamburg/Germany. The passion for photography and visual compositions goes back to the time when I was a young teenager who started to discover the fascination of photography. A lot of my inspiration goes back to the painted artworks from my mother and many visits to museums all around the world. Throughout the years I developed my own techniques by using digital editing tools. bildlust joined Society6 on December 8, 2013
More
My name is Michael from Hamburg/Germany. The passion for photography and visual compositions goes back to the time when I was a young teenager who started to discover the fascination of photography.
A lot of my inspiration goes back to the painted artworks from my mother and many visits to museums all around the world.
Throughout the years I developed my own techniques by using digital editing tools.
bildlust joined Society6 on December 8, 2013.
Framed Prints by bildlust
5 results
Filter
Products

Framed Art Prints