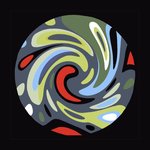 billARTS
approaches his art making as a visual exploration of the everyday world around him. He revisits traditional perceptions of the relationship between form and function, as he transforms found and recycled materials into 'one of a kind' objects and images! Bill has exhibited his art locally and internationall billARTS joined Society6 on February 22, 2013
More
approaches his art making as a visual exploration of the everyday world around him. He revisits traditional perceptions of the relationship between form and function, as he transforms found and recycled materials into 'one of a kind' objects and images!
Bill has exhibited his art locally and internationall
billARTS joined Society6 on February 22, 2013.