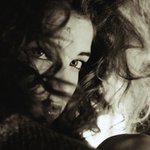 Billy Rood
I am a self-taught image-maker who started photography in 2009. I have a film background in cinematography and directing from the Savannah College of Art and Design.
I am based in Chicago but have clients ranging from Miami, Los Angeles & New York.
Read more
4d004f5b-5f10-4b44-a359-92b75f55b1f4

Popular

f015a4d2-defe-4b24-9555-839a7137c249

All
You are currently on society6.com.