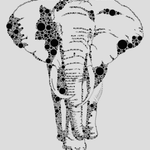 Birdie_Designs
I'm an IxD student studying in Belfast with a love of simplicity, good design and music. I believe digital technology should be a pleasure to use as well as a beautiful piece of artwork to look at. I love to inject creative cool into all my projects and allow my ideas to come alive both on screen and on paper. When I'm not working I'm socialising with friends, experimenting with other art forms and travelling when I can! Birdie_Designs joined Society6 on January 7, 2015
More
I'm an IxD student studying in Belfast with a love of simplicity, good design and music.
I believe digital technology should be a pleasure to use as well as a beautiful piece of artwork to look at. I love to inject creative cool into all my projects and allow my ideas to come alive both on screen and on paper.
When I'm not working I'm socialising with friends, experimenting with other art forms and travelling when I can!
Birdie_Designs joined Society6 on January 7, 2015.
Birdie_Designs's Store
10 results
Filter