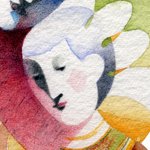 lionsheart
Lionsheart is Slavka Kolesar, a Canadian visual artist based in Fernie, BC. Slavka works as a freelance illustrator, observes the weather and loves to read. Her clients include the United Nations Postal Administration, the Toronto Public Library, and Planète Rebelle. See more at lionsheart.ca lionsheart joined Society6 on June 2, 2010
More
Lionsheart is Slavka Kolesar, a Canadian visual artist based in Fernie, BC. Slavka works as a freelance illustrator, observes the weather and loves to read. Her clients include the United Nations Postal Administration, the Toronto Public Library, and Planète Rebelle.
See more at lionsheart.ca
lionsheart joined Society6 on June 2, 2010.
lionsheart's Store
57 results
Filter