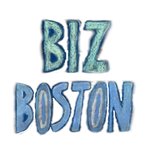 Biz Boston
Biz Boston is an artists and writer. She really likes ghost stories and physiological horror. She has many favorite novels and authors, and the list is growing all the time. Shirley Jackson, Neil Gaiman, Emily Bronte, Steven King, Dean Koontz, David Mitchell, George Orwell and Stephen Graham Jones are a few of her all time favorites. Biz lives near Kansas City, Missouri where she teaches elementary art. She's married with a Star Wars loving toddler and is trying to recreate an English garden in the Midwest. Her paintings are normally surreal amalgam of her favorite things, including memories from her life. She loves to create alternative perspectives in oil, pastel, charcoal, ink and pencils. She received her degree in Art Education from University of Central Missouri. Whereas, her writings are usually supernatural, and she's completed a several short stories while trying to finish her first novel. She wants to write a bone-chilling ghost story--truly put the fear in someone. They sprung up as a hobby when she was fifteen, and now, she's writing to share stories she would like to read. Biz Boston joined Society6 on August 6, 2018
More
Biz Boston is an artists and writer. She really likes ghost stories and physiological horror. She has many favorite novels and authors, and the list is growing all the time. Shirley Jackson, Neil Gaiman, Emily Bronte, Steven King, Dean Koontz, David Mitchell, George Orwell and Stephen Graham Jones are a few of her all time favorites. Biz lives near Kansas City, Missouri where she teaches elementary art. She's married with a Star Wars loving toddler and is trying to recreate an English garden in the Midwest.
Her paintings are normally surreal amalgam of her favorite things, including memories from her life. She loves to create alternative perspectives in oil, pastel, charcoal, ink and pencils. She received her degree in Art Education from University of Central Missouri. Whereas, her writings are usually supernatural, and she's completed a several short stories while trying to finish her first novel. She wants to write a bone-chilling ghost story--truly put the fear in someone. They sprung up as a hobby when she was fifteen, and now, she's writing to share stories she would like to read.
Biz Boston joined Society6 on August 6, 2018.