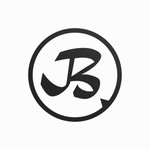 Björn Norberg
Björn Norberg is an artist working with mixed media art, currently living in Malmö, Sweden. With digital techniques, acrylics, photography, fluids and scans, he creates dark, abstract and surreal scenes and portraits focusing on themes such as solitude and strength. It is here, in the dark corners, that the mind evolves beyond our understanding. The mind is a spectacular subject to study, it lets you connect to a wide variety of emotions and it helps you reach a sense of universal unity that passes through space and time. Meanwhile, humans try their best to understand the fabric of cosmos and the energies around us as we fold it in front of our feet. While we can see the wonder that has been presented to us, we choose to abuse and wither the source of our existence. Sometimes, you need to fail in order to succeed. Similarly, you need to break in order to rebuild yourself into something greater. This is how Björn approaches the canvas, carefully dismantling the physical to elevate the psychological in order to conceive something which is both dark and beautiful. Website: http://www.bjnorberg.com Facebook: https://www.facebook.com/bjorn.norberg.official You can contact the artist at art(at)bjnorberg(dot)com. Björn Norberg joined Society6 on February 6, 2016
More
Björn Norberg is an artist working with mixed media art, currently living in Malmö, Sweden. With digital techniques, acrylics, photography, fluids and scans, he creates dark, abstract and surreal scenes and portraits focusing on themes such as solitude and strength. It is here, in the dark corners, that the mind evolves beyond our understanding.
The mind is a spectacular subject to study, it lets you connect to a wide variety of emotions and it helps you reach a sense of universal unity that passes through space and time.
Meanwhile, humans try their best to understand the fabric of cosmos and the energies around us as we fold it in front of our feet. While we can see the wonder that has been presented to us, we choose to abuse and wither the source of our existence.
Sometimes, you need to fail in order to succeed. Similarly, you need to break in order to rebuild yourself into something greater. This is how Björn approaches the canvas, carefully dismantling the physical to elevate the psychological in order to conceive something which is both dark and beautiful.
Website: http://www.bjnorberg.com Facebook: https://www.facebook.com/bjorn.norberg.official
You can contact the artist at art(at)bjnorberg(dot)com.
Björn Norberg joined Society6 on February 6, 2016.
Björn Norberg's Store
162 results
Filter