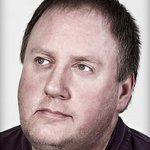 JOE WILSON photographer
Joe Wilson is the owner and head photographer of JOE WILSON photographer LLC which provides retail photography for individuals and businesses and commercial photography for stock companies as well as custom commercial projects. Joe is also a member of the National Press Photographers Association .
Joe is passionate about all types of photography, but is especially fond of capturing images of people. He strives for making photos that help people see their world in new ways.
Read more
JOE WILSON photographer's Store
Filter
92b7051b-e2f6-4f55-8994-a53cfbb65c23

Popular

a6eeb7ea-8eb1-4265-8d44-249db558f788

All