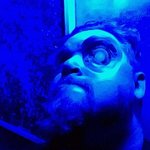 Blackreach_Studios
Blackreach Studios is the art, design, and music studio of Jason J. Robertson which specializes in creating unique items for unique people. If you are looking for some of the freshest sights and sounds from the underground, climb through the caverns of Blackreach. contact info: jason.j.robertson@gmail.com instagram @blackreach_studios facebook.com/blackreachstudios Blackreach_Studios joined Society6 on September 16, 2017
More
Blackreach Studios is the art, design, and music studio of Jason J. Robertson which specializes in creating unique items for unique people. If you are looking for some of the freshest sights and sounds from the underground, climb through the caverns of Blackreach.
contact info: jason.j.robertson@gmail.com instagram @blackreach_studios facebook.com/blackreachstudios
Blackreach_Studios joined Society6 on September 16, 2017.