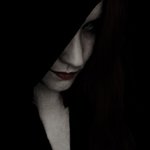 Red Serpent Art
My work is a blend of emotion and esoteric curiosity. I draw on motifs present throughout world mythology and common human spiritual and emotional experience. My goal is to illustrate pieces of the Mysteries that have united (and divided) mankind for as long as history remembers and to offer new angles of insight into those Mysteries. I try to open doorways into the beyond so that the observer will be called to dig deeper. I find special inspiration in the works of Aliester Crowley, and ancient Egyptian and Celtic mythology. My artistic influences include William Mortensen, Alan Forbes, Austin Osman Spare, Luis Royo and Frank Miller. Red Serpent Art joined Society6 on August 23, 2012
More
My work is a blend of emotion and esoteric curiosity. I draw on motifs present throughout world mythology and common human spiritual and emotional experience. My goal is to illustrate pieces of the Mysteries that have united (and divided) mankind for as long as history remembers and to offer new angles of insight into those Mysteries. I try to open doorways into the beyond so that the observer will be called to dig deeper.
I find special inspiration in the works of Aliester Crowley, and ancient Egyptian and Celtic mythology.
My artistic influences include William Mortensen, Alan Forbes, Austin Osman Spare, Luis Royo and Frank Miller.
Red Serpent Art joined Society6 on August 23, 2012.
Red Serpent Art's Store
4 results
Filter