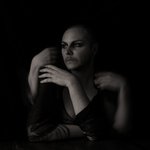 Joel Stephen Birnie
Mixed Media/Multi Media Artist and Commercial Photographer living in Victoria, Australia. Please take the time to visit my Biography for more information about media, exhibitions, collections at Design And Art Australia Online (formerly Dictionary of Australian Artists Online)- http://www.daao.org.au/bio/joel-birnie/biography- last updated 2011. Joel Stephen Birnie was born in the Adelaide Hills in 1980 and from a young age was surrounded by art and art practice. His maternal Heritage Country is Nicholls Rivulet, Southeast Tasmania (Pakana Maleetyé, Language Groups Pinterairer/Parperloihener) and Anglo-Flemish. His paternal heritage is Scottish/Orcadian and Anglo-Romany. Birnie was awarded the Encouragement Award in the 2001 'Tandanya/Arts SA Aboriginal Artists' Fellowship Award'. He honoured this award by presenting his first solo exhibition, 'Going Home', curated by Rosie Potter, at the National Aboriginal Cultural Institute- Tandanya in 2001. In 2002 Birnie was curated into the national touring exhibition 'Native Title Business' with his work Fanny, Mary and the Cross (2001). This work was subsequently used for the cover of Kerigmatics of the New Millenium: A Study of Australian Aboriginal Women's Christology, authored by his mother Dr Lee Miena Skye. In 2003 Birnie staged his second solo show, 'No'onga/The Spirit Centre' at Tandanya. This body of work represented a departure in medium for Birnie as it was his first exhibition of photographic works. He was commissioned to develop a sand painting, Untitled Petroglyph, for the performance of Petroglyphs: Signs of Life, a collaboration between the Leigh Warren Dance Company, Gina Rings and Tandanya in 2005. In 2006 he installed Untitled Petroglyph for the Signs of Life performance at the 'Festival of the Dreaming' in Woodford, Queensland. Birnie's choice of media developed from working with mixed media, painting and ground sandstone to working primarily with photographic mediums yet retaining a mixed media aesthetic. In 2008 he exhibited his work Maleetye; blossom in the group show 'The Haunted and the Bad', curated by Julie Gough at the Linden Centre for Contemporary Art in St Kilda, Victoria. Birnie states that Maleetye; blossom was a "digital video and installation series based upon the aspects of my Indigenous heritage being passed on to me through women" (Birnie, Linden Centre for Contemporary Art website). Around this time he also began producing commercial photographic work specializing in various ethnic, queer and occult themes. In 2010 Birnie was curated into The Politics of Art, an examination of the political, social and cultural paradigms of the art profession. This group show was also held at Linden Centre for Contemporary Art and curated by Jan Duffy. This same year, Birnie debuted his first complete digital video installation 'Traces' at the Northern Territory Centre for Contemporary Art (24hr Art) in the Northern Territory. 'Traces' had its Melbourne debut in 2014 as part of the exhibition Beyond the Blak: Tik'n all Boxes, curated by Kimba Thompson. Birnie completed his Bachelor of Arts (Indigenous Studies) at the University of South Australia in 2011.In 2013 he advanced his commercial photographic work by incorporating experimental cinema under the pseudonym BlixPoxAndBlunder, primarily documenting various forms of dramaturgy. Birnie completed his Master of Fine Arts Degree at Monash University in 2014 and his Masters work, 'Pakana Maleetyé: Art and the Survival of Indigeneity within the Aboriginal Community of Nicholls Rivulet, Tasmania' was subsequently exhibited at the Koorie Heritage Trust, his first solo exhibition in Melbourne, Victoria. Birnie was a finalist in the 18th 'Telstra National Aboriginal and Torres Strait Islander Art Award' in 2001 with his work Trugati Bona, Men with Wounds. Birnie's work is held in the collections of the Museum and Art Gallery of Tasmania in Hobart and the National Museum of Australia in Canberra. (Extracts from DAAO, by: Tess Allas 2009, amedments: Joel Birnie 2015) Thank you for visiting my Gallery. Joel Stephen Birnie joined Society6 on April 7, 2014
More
Mixed Media/Multi Media Artist and Commercial Photographer living in Victoria, Australia. Please take the time to visit my Biography for more information about media, exhibitions, collections at Design And Art Australia Online (formerly Dictionary of Australian Artists Online)- http://www.daao.org.au/bio/joel-birnie/biography- last updated 2011.
Joel Stephen Birnie was born in the Adelaide Hills in 1980 and from a young age was surrounded by art and art practice. His maternal Heritage Country is Nicholls Rivulet, Southeast Tasmania (Pakana Maleetyé, Language Groups Pinterairer/Parperloihener) and Anglo-Flemish. His paternal heritage is Scottish/Orcadian and Anglo-Romany. Birnie was awarded the Encouragement Award in the 2001 'Tandanya/Arts SA Aboriginal Artists' Fellowship Award'. He honoured this award by presenting his first solo exhibition, 'Going Home', curated by Rosie Potter, at the National Aboriginal Cultural Institute- Tandanya in 2001. In 2002 Birnie was curated into the national touring exhibition 'Native Title Business' with his work Fanny, Mary and the Cross (2001). This work was subsequently used for the cover of Kerigmatics of the New Millenium: A Study of Australian Aboriginal Women's Christology, authored by his mother Dr Lee Miena Skye. In 2003 Birnie staged his second solo show, 'No'onga/The Spirit Centre' at Tandanya. This body of work represented a departure in medium for Birnie as it was his first exhibition of photographic works. He was commissioned to develop a sand painting, Untitled Petroglyph, for the performance of Petroglyphs: Signs of Life, a collaboration between the Leigh Warren Dance Company, Gina Rings and Tandanya in 2005. In 2006 he installed Untitled Petroglyph for the Signs of Life performance at the 'Festival of the Dreaming' in Woodford, Queensland. Birnie's choice of media developed from working with mixed media, painting and ground sandstone to working primarily with photographic mediums yet retaining a mixed media aesthetic. In 2008 he exhibited his work Maleetye; blossom in the group show 'The Haunted and the Bad', curated by Julie Gough at the Linden Centre for Contemporary Art in St Kilda, Victoria. Birnie states that Maleetye; blossom was a "digital video and installation series based upon the aspects of my Indigenous heritage being passed on to me through women" (Birnie, Linden Centre for Contemporary Art website). Around this time he also began producing commercial photographic work specializing in various ethnic, queer and occult themes. In 2010 Birnie was curated into The Politics of Art, an examination of the political, social and cultural paradigms of the art profession. This group show was also held at Linden Centre for Contemporary Art and curated by Jan Duffy. This same year, Birnie debuted his first complete digital video installation 'Traces' at the Northern Territory Centre for Contemporary Art (24hr Art) in the Northern Territory. 'Traces' had its Melbourne debut in 2014 as part of the exhibition Beyond the Blak: Tik'n all Boxes, curated by Kimba Thompson. Birnie completed his Bachelor of Arts (Indigenous Studies) at the University of South Australia in 2011.In 2013 he advanced his commercial photographic work by incorporating experimental cinema under the pseudonym BlixPoxAndBlunder, primarily documenting various forms of dramaturgy. Birnie completed his Master of Fine Arts Degree at Monash University in 2014 and his Masters work, 'Pakana Maleetyé: Art and the Survival of Indigeneity within the Aboriginal Community of Nicholls Rivulet, Tasmania' was subsequently exhibited at the Koorie Heritage Trust, his first solo exhibition in Melbourne, Victoria. Birnie was a finalist in the 18th 'Telstra National Aboriginal and Torres Strait Islander Art Award' in 2001 with his work Trugati Bona, Men with Wounds. Birnie's work is held in the collections of the Museum and Art Gallery of Tasmania in Hobart and the National Museum of Australia in Canberra. (Extracts from DAAO, by: Tess Allas 2009, amedments: Joel Birnie 2015)
Thank you for visiting my Gallery.
Joel Stephen Birnie joined Society6 on April 7, 2014.