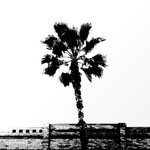 Block-by-Block
The gift of a photographer is the ability to turn an ordinary moment into something beautiful. Browse more of my photography at http://block-by-block.blogspot.com/.
Sometimes Society6 offers discounts and/or free shipping with promo code NK6-TTK-FYT-JHN. If that doesn't work, try copying and pasting this link into your browser and reentering the site using the link: http://society6.com/blockbyblock?promo=BKFHW42BCK3M.
Sorry, I have no control over when they offer promos!
Thanks for looking!
Read more
Block by Block's Store
Filter