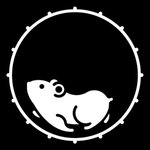 Blue Goo Tel Aviv
Blue Goo Tel Aviv is a premium branding and design studio focusing on design for digital media. Our expertise go far beyond pure graphical execution. We provide a full spectrum of communication design solutions covering creative conceptualization, market research, interactive design and graphic design. We base our practice on a well-developed methodology combining tradition with innovation.
Read more
Blue Goo Tel Aviv's Store
Filter
You are currently on society6.com.