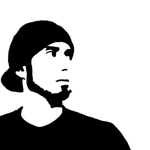 blurdvizionz
Photography is my main outlet. One part traditional, one part technical and rest is filled in with life experience and a sick sense of humor.  Traditional? Sometimes... Unconventional? Usually. ​ Blurdvizionz emerged when I was told that I couldn't exactly see every color in the jumbo sized crayon box. The world took on a new look, I started peering past the surface and taking in what on a day to day basis went unnoticed. Seeing well past the colors now, the photos and concepts presented to you will range from social commentary to (for a lack of better words) the shit that goes on in my head. Nature link: http://society6.com/octavioromero All images Copyright ©Octavio Romero http://www.blurdvizionz.com blurdvizionz joined Society6 on October 23, 2014
More
Photography is my main outlet. One part traditional, one part technical and rest is filled in with life experience and a sick sense of humor.  Traditional? Sometimes... Unconventional? Usually. ​ Blurdvizionz emerged when I was told that I couldn't exactly see every color in the jumbo sized crayon box. The world took on a new look, I started peering past the surface and taking in what on a day to day basis went unnoticed. Seeing well past the colors now, the photos and concepts presented to you will range from social commentary to (for a lack of better words) the shit that goes on in my head.
Nature link: http://society6.com/octavioromero
All images Copyright ©Octavio Romero http://www.blurdvizionz.com
blurdvizionz joined Society6 on October 23, 2014.