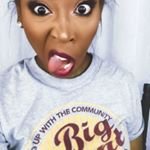 Robyn Smith
Sup Society! I'm a photographer hailing from the US Capital! Everything you see has been produced by yours truly. Take a look around and buy what you like! Thank you so much for stopping by. Follow me to catch sales and get first dibs on limited artwork. Robyn Smith joined Society6 on January 1, 2013
More
Sup Society!
I'm a photographer hailing from the US Capital! Everything you see has been produced by yours truly. Take a look around and buy what you like!
Thank you so much for stopping by. Follow me to catch sales and get first dibs on limited artwork.
Robyn Smith joined Society6 on January 1, 2013.
Robyn Smith's Store
29 results
Filter