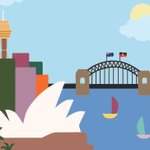 Bohemian Creative Lifestyle
Hello! I'm Lisa Hall, founder of Bohemian Creative Lifestyle. I'm an artist and illustrator who creates cheerful designs and vibrant artwork infused with global influences.
As a lifelong painter and avid traveler, I have always been most inspired to paint the people and places I encountered during my travels. I have over 15 years of professional experience in marketing, graphic design and illustration and my artwork has been featured on products such as greeting cards, children's books, prints and more.
Inspired by the beauty of bold colors, simple yet sophisticated designs and art styles from around the world, my goal is to create fun, engaging and uplifting artwork for both adults and children.
Learn more on my website: www.bohemiancreativelifestyle.com
Follow on Instagram: @bohemiancreativelifestyle
Read more
Bohemian Creative Lifestyle's Store
Filter