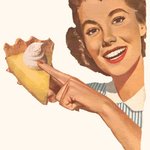 BoHo Creampie
Hello, I'm Skyler Greene, an expatriate at heart. Born and raised in San Francisco where I learned composition under the direction of Chuck Ford, I continued my journey as an apprentice with Mixed Vibes at the Aqua Carre creative studios in Berlin, Germany. I now live and work in LA exploring new boundaries of photography and design. Music is an element of my life which curates my style. Forever intertwining music with imagery, I seek to create new expressions of bohemian culture: the body of characters involved, and the scenes surrounding this symbiotic relationship I have between observer and creator. Bohemian Creampie or "BoHo Creampie" is a creative project of my life as a photographer expressed through a BLOG, a SOUND, and a PERSONALITY. BoHo Creampie is an arrangement of my artistic vision. This site serves as a subsidiary to my photo journal, Skyler Greene Photography (http://www.facebook.com/skygreenephoto). Wherever I travel, whomever I meet, I take with me a slice of boho pie (well, not literally a slice of pie). I have come to learn, if I could take pictures and travel the world the rest of my life, I would die happy. BoHo Creampie joined Society6 on March 31, 2014
More
Hello, I'm Skyler Greene, an expatriate at heart. Born and raised in San Francisco where I learned composition under the direction of Chuck Ford, I continued my journey as an apprentice with Mixed Vibes at the Aqua Carre creative studios in Berlin, Germany. I now live and work in LA exploring new boundaries of photography and design.
Music is an element of my life which curates my style. Forever intertwining music with imagery, I seek to create new expressions of bohemian culture: the body of characters involved, and the scenes surrounding this symbiotic relationship I have between observer and creator.
Bohemian Creampie or "BoHo Creampie" is a creative project of my life as a photographer expressed through a BLOG, a SOUND, and a PERSONALITY. BoHo Creampie is an arrangement of my artistic vision. This site serves as a subsidiary to my photo journal, Skyler Greene Photography (http://www.facebook.com/skygreenephoto).
Wherever I travel, whomever I meet, I take with me a slice of boho pie (well, not literally a slice of pie). I have come to learn, if I could take pictures and travel the world the rest of my life, I would die happy.
BoHo Creampie joined Society6 on March 31, 2014.
BoHo Creampie's Store
47 results
Filter