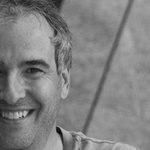 bomobob
bomobob photography
An exhibited, award-winning photographer, I've been passionate about photography for just about as long as I can remember, right from that very first 1960s Kodak Brownie around my wrist at Upper Canada Village...
A great deal of my adult life has been spent traveling the world for extended periods, always with cameras in tow.
My photographic interests run the gamut from intimate portraits to nature to ephemera to street life. Although firmly entrenched in the digital age, I have a weakness for film and for old cameras. My present collection of old clunkers numbers about 50!
Read more