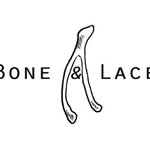 Bone & Lace
A student of biology and art, I'm here to meet all your geek, scientist, and of course, aesthetic needs. Or at least as many as I can. Take a wander through the collections to find scientific illustrations from under the microscope and on the dissection table, natural history works of living creatures and their traces, diagrams of bone and fossil, and the occasional artistic whimsy. Expect clean lines and careful compositions, with a nod to Victorian detail and a vintage textbook feel. What's with the name? Bone & Lace is drawn from the bones I work with and the lace I see in their structure. It's the natural byproduct of drawing what I study, and studying what I draw. For more illustrations, works-in-progress and a peek inside my workspace, follow me on Tumblr (https://boneandlace.tumblr.com) and Instagram (https://www.instagram.com/bone_and_lace/). Bone & Lace joined Society6 on October 11, 2016
More
A student of biology and art, I'm here to meet all your geek, scientist, and of course, aesthetic needs. Or at least as many as I can.
Take a wander through the collections to find scientific illustrations from under the microscope and on the dissection table, natural history works of living creatures and their traces, diagrams of bone and fossil, and the occasional artistic whimsy. Expect clean lines and careful compositions, with a nod to Victorian detail and a vintage textbook feel.
What's with the name? Bone & Lace is drawn from the bones I work with and the lace I see in their structure. It's the natural byproduct of drawing what I study, and studying what I draw.
For more illustrations, works-in-progress and a peek inside my workspace, follow me on Tumblr (https://boneandlace.tumblr.com) and Instagram (https://www.instagram.com/bone_and_lace/).
Bone & Lace joined Society6 on October 11, 2016.