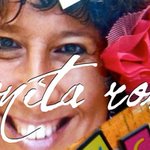 bonitarose
Hello! I am a creative soul right now, living on the prairies of ND with my husband Greg and our dog Angel. Our plans are to relocate to NE Florida or Tybee Island in GA later this year 2012 or early 2013. Our dream is to live near the ocean. I run my creative business and find that art saves me over and over again. Welcome!
Read more
e54c7fa0-e243-45d6-a02f-d4daa4ddbedf

Popular

13b4adbe-5e35-45ce-8be0-06ff1f2f3efe

All
You are currently on society6.com.