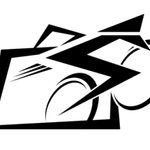 Bonkers Style
"Go Where You Want" At Bonkers we believe in taking your bicycle where-ever you want. Guided by our experience travelling the world, we make bags to carry bicycles. A bag for cars and trains, and a bag for aeroplanes. Our work on Society6 is part of our range of clothing and accessories to make life easy and fun en-route. The Bonkers Bicycle Bag Company Limited http://www.bonkersbicyclebags.com/ Bonkers Style joined Society6 on November 4, 2014
More
"Go Where You Want"
At Bonkers we believe in taking your bicycle where-ever you want. Guided by our experience travelling the world, we make bags to carry bicycles. A bag for cars and trains, and a bag for aeroplanes. Our work on Society6 is part of our range of clothing and accessories to make life easy and fun en-route.
The Bonkers Bicycle Bag Company Limited http://www.bonkersbicyclebags.com/
Bonkers Style joined Society6 on November 4, 2014.
Baggage by Bonkers Style
21 results
Filter