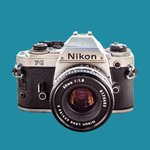 Bonnie Dickson Photography
Hi there! My name is Bonnie and I'm a Lifestyle Insurance and Business Profile Photographer. There are many other things I enjoy photographing just for fun and I've shared some of them here with you. I hope you enjoy them!
To see my work please check out bonniedickson.com
Read more
Bonnie Dickson Photography's Store
Filter
You are currently on society6.com.