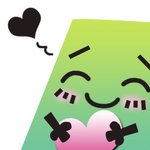 Bookiemoji
Books... Emojis... We love books and we love emojis. What better way to share our love for books than through our love for emojis? ~Bookiemoji!
Is there an emotion or fictional character you would like to see here? Contact us today and we'll see what we can do!
We also blog every now and again over at http://bookiemoji.com/.
Read more