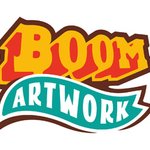 BoomArtwork
Eric Van Den Boom a.k.a. BoomArtwork is specialising in illustration and custom lettering since 2005. He works from his studio based in Utrecht, the Netherlands.
His illustrations are often described as strong and detailed, vintage with a contemporary touch, authentic and elegant with an edge.
He is producing a wide range of illustrative design work for advertising, cultural markets, fashion, lifestyle, editorial and music industry and has worked with clients ranging from small non-profit organisations to major advertising agencies all over the globe.
http://www.boomartwork.com http://www.facebook.com/BoomArtwork
Read more
BoomArtwork's Store
18 results
Filter