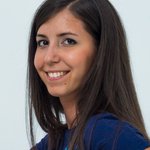 Borika Pattern
Hello : ) I'm Borbala a fashion and textile print designer from Hungary. I like natural inspirations, bold colors and working with watercolor. You can check my portfolio and another exciting patterns on Facebook! https://www.facebook.com/borikapattern/ If you like my work, check out my Instagram page! https://www.instagram.com/borikapattern/ Thanks! :) Borika Pattern joined Society6 on July 17, 2015
More
Hello : )
I'm Borbala a fashion and textile print designer from Hungary. I like natural inspirations, bold colors and working with watercolor.
You can check my portfolio and another exciting patterns on Facebook!
https://www.facebook.com/borikapattern/
If you like my work, check out my Instagram page!
https://www.instagram.com/borikapattern/
Thanks! :)
Borika Pattern joined Society6 on July 17, 2015.