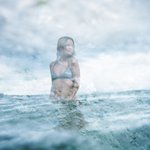 Bosco
I shoot for the love of capturing beauty & emotion, movement & line. I love being outside working in natural light and creating a story, whether it be building a scene around an subject or finding a mood in our surroundings and freezing it in time. Based in Byron Bay Australia, there is plenty of beautiful moments to be captured and an abundance of locations to work with. The heart and mind are the true lens of the camera Yousuf Karsh www.zoebosco.com Bosco joined Society6 on July 29, 2011
More
I shoot for the love of capturing beauty & emotion, movement & line. I love being outside working in natural light and creating a story, whether it be building a scene around an subject or finding a mood in our surroundings and freezing it in time.
Based in Byron Bay Australia, there is plenty of beautiful moments to be captured and an abundance of locations to work with.
The heart and mind are the true lens of the camera Yousuf Karsh
www.zoebosco.com
Bosco joined Society6 on July 29, 2011.