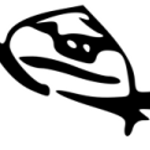 Botaday
My current work is a cartoonish take on modern culture and technology, heavy on puns and mispronunciations. Among my influences are Mort Drucker, R. Crumb, M. K. Brown and Ileana Grimm.
I draw in a combination of pencil, ballpoint pen and marker; scan and then color in Gimp and Inkscape.
I also paint selected images in acrylic-on-canvas.
I hope you enjoy looking at these images as much as I enjoy making them,
MjM http://www.botaday.com
Read more
994f55bf-96ee-4081-a6bc-f32b6588d737

Popular

7ab68e98-0e4b-4b3d-a05a-b419ec3b80d6

All