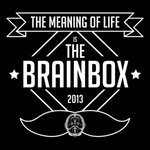 BrainBox
BrainBox is a merchandising website of Brainstorming magazine. Brainstorming is a breed of website that hopes to deliver the latest and freshest art and design straight to you with no frills and no hassle. The concept behind this website is to help support the vast and ever growing number of Designers and Artists that reside here on the World Wide Web. By creating a user friendly and regularly updated portal we hope that our efforts will help the many talented people out there get some well deserved recognition for their hard work. Sites: http://www.brainstorming.ba http://www.bm-brainbox.com BrainBox joined Society6 on February 14, 2013
More
BrainBox is a merchandising website of Brainstorming magazine.
Brainstorming is a breed of website that hopes to deliver the latest and freshest art and design straight to you with no frills and no hassle. The concept behind this website is to help support the vast and ever growing number of Designers and Artists that reside here on the World Wide Web.
By creating a user friendly and regularly updated portal we hope that our efforts will help the many talented people out there get some well deserved recognition for their hard work.
Sites: http://www.brainstorming.ba http://www.bm-brainbox.com
BrainBox joined Society6 on February 14, 2013.