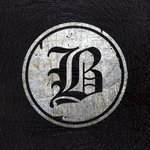 bramasto
Dimas Bramasto is an illustrator, based in Kediri Indonesia. Working predominantly in pen, ink, and digital he has gained recognition for his intricately detailed tee design, art print and screen printed artwork. Bramasto uses traditional pen and ink methods to create lavishly detailed pieces of black and white illustration. Taking influence from Vintage comic art, record cover art, and europe graphic novel, he creates his own artsy world which expands with each new piece. Clients include: Aftercoma, Kids Fun, BNPB, Achilles tire, Festivo bramasto joined Society6 on October 26, 2013
More
Dimas Bramasto is an illustrator, based in Kediri Indonesia. Working predominantly in pen, ink, and digital he has gained recognition for his intricately detailed tee design, art print and screen printed artwork.
Bramasto uses traditional pen and ink methods to create lavishly detailed pieces of black and white illustration. Taking influence from Vintage comic art, record cover art, and europe graphic novel, he creates his own artsy world which expands with each new piece.
Clients include: Aftercoma, Kids Fun, BNPB, Achilles tire, Festivo
bramasto joined Society6 on October 26, 2013.