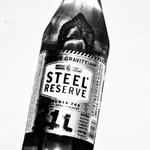 Brandon Green
I am an amateur photographer currently living in Los Angeles, California. Since beginning photography in 2010 I have worked through several different stylistic phases changing my approach and content. My goal is to continue learning, adapting and pushing myself to find the images that communicate my perspective best. Hopefully others can find something that speaks to them. www.brandongreenphoto.com Brandon Green joined Society6 on September 16, 2011
More
I am an amateur photographer currently living in Los Angeles, California. Since beginning photography in 2010 I have worked through several different stylistic phases changing my approach and content. My goal is to continue learning, adapting and pushing myself to find the images that communicate my perspective best. Hopefully others can find something that speaks to them.
www.brandongreenphoto.com
Brandon Green joined Society6 on September 16, 2011.