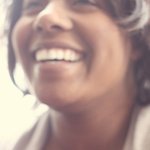 Brandie Pahl
I love to look at the world around me through my lens. Capturing moments that can be looked back on by generations to come is something that I hold dear to my heart. I find inspiration all around me, in the faces of my three children, in quiet moments stolen with my husband and best friend. Colors and moods, fabrics and sunlight, storybooks and fleeting moments. The world around me is my muse and I am thrilled to be able to do what I truly love everyday. This shop is my little corner of the web where I can share what inspires me and makes me feel. I hope to make your homes and lives just a tiny bit brighter with my work. If there is anything that you see in the shop that you would like to come in another size or format, please don't hesitate to ask. I would love to help:) Brandie Pahl joined Society6 on October 10, 2012
More
I love to look at the world around me through my lens. Capturing moments that can be looked back on by generations to come is something that I hold dear to my heart. I find inspiration all around me, in the faces of my three children, in quiet moments stolen with my husband and best friend. Colors and moods, fabrics and sunlight, storybooks and fleeting moments. The world around me is my muse and I am thrilled to be able to do what I truly love everyday.
This shop is my little corner of the web where I can share what inspires me and makes me feel. I hope to make your homes and lives just a tiny bit brighter with my work. If there is anything that you see in the shop that you would like to come in another size or format, please don't hesitate to ask. I would love to help:)
Brandie Pahl joined Society6 on October 10, 2012.