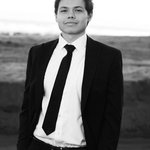 Brandon Buczek
http://babuczek.com
Anyone that ever buys anything, the few but proud that there are, I'd love it if you could send me a pic of the item you purchased. I've never actually seen anything of mine printed, so that would be fabulous.
brandon@babuczek.com
Read more
Brandon Buczek's Store
Filter
You are currently on society6.com.