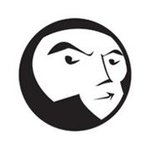 Brandon Woodall
I'm a graphic & web designer with experience in print, web, apparel, identity and advertisement design. Along with the digital arts, I thoroughly enjoy traditional drawing and painting. Please, have a look around my collection and I hope you find something you like. You can also check out more of my work on the following pages: http://brandonwoodall.com http://www.facebook.com/brandonwoodallcom http://www.doodledojo.com Brandon Woodall joined Society6 on March 12, 2013
More
I'm a graphic & web designer with experience in print, web, apparel, identity and advertisement design. Along with the digital arts, I thoroughly enjoy traditional drawing and painting.
Please, have a look around my collection and I hope you find something you like. You can also check out more of my work on the following pages:
http://brandonwoodall.com http://www.facebook.com/brandonwoodallcom http://www.doodledojo.com
Brandon Woodall joined Society6 on March 12, 2013.