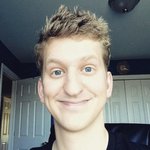 Timothy Wood
Sometimes I like to create stuff. Whether it's with my camera, my computer or just a drawing in my notebook if I like it I'll put it up here and if someone wants to buy a something then that's just the icing on the cake.
Read more
Timothy Wood's Store
Filter
You are currently on society6.com.